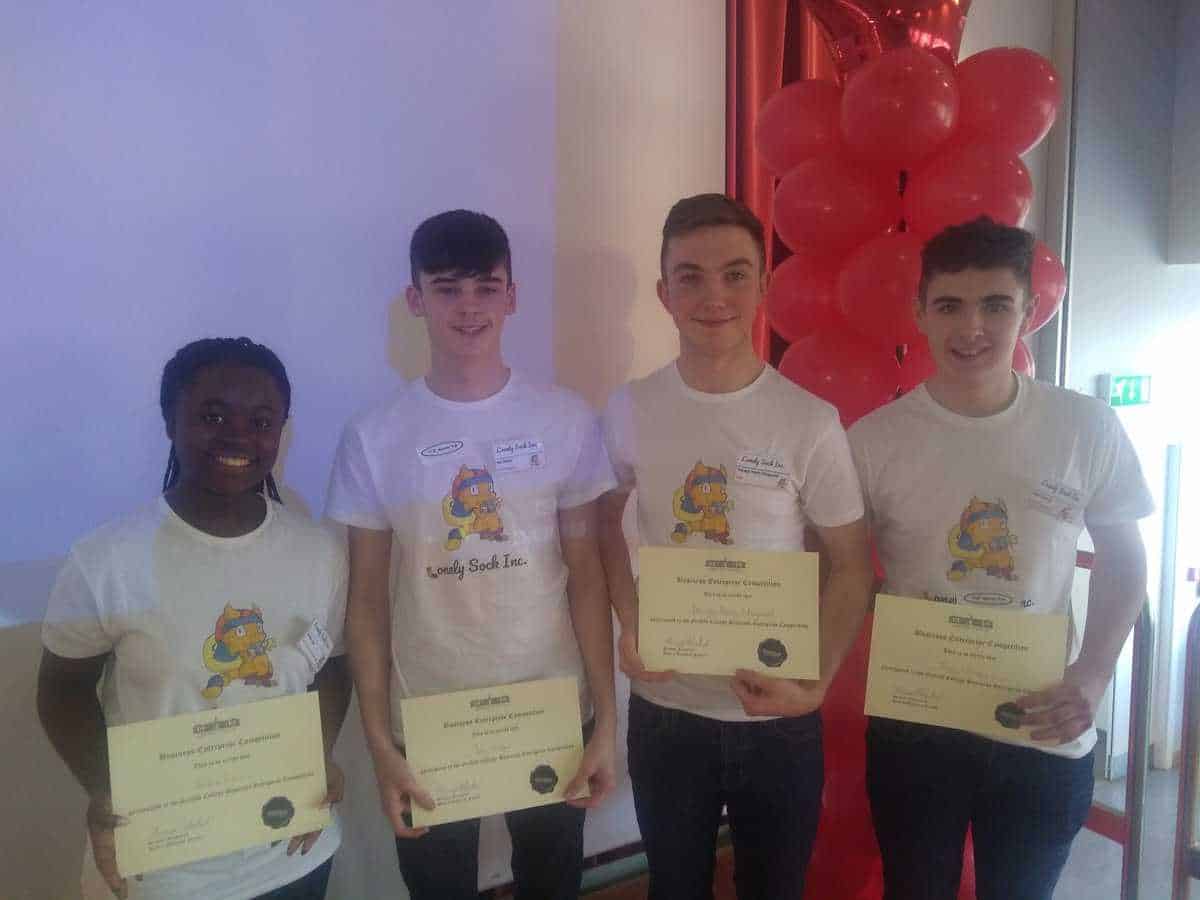 The Transition Year students took part in the Griffith College Dublin Business Enterprise competition.  They had to research, produce and sell a product.  'Sock Box' is a product that stores your odd socks until you find the matching pair.  'Heavenly Hair' produced a holder for a hair straightener/curler.  Both teams were shortlisted, the only school in the country to have two teams in the final.  'Sock Box' took 2nd place in the final.
Both teams also took part in the Local Enterprise Office North Cork finals in Mallow.  The competition was very high.  'Sock Box' won 'Best Team Spirit' and also won the overall prize.
Both teams have been highly successful.  Well done to all.